Took this with a waxing to full Moon.
Mainly taken with Esprit100 and 0.79 focal reducer/Atik460EX on HEQ5
However it was almost a full Moon and I didn't get a lot of Oiii and Sii and no clear skies forecast in the near future, so I utilised some Oiii and Sii from 2014 done with my WOZS71 and Atik383L, thus increasing the Oiii from 40mins to 2 hours, and the Sii from 40mins to 1 1/2 hours.
Ha entirely from the Esprit/460
Ha 12 x 600 (2h)
Ha 8 x 900 (2h)
Ha 3 x 600 binned x 3 (error!! but decided to combine it). 30mins
Total Ha 4 1/2 hours.
Oiii with Esprit/460 8 x 300 binned 40mins
Oiii with WO/383 9 x 600
Total Oiii 2 hours
Sii Esprit/460 8 x 300 binned 40mins
Sii WO/383 5 x 600 50mins
Total Sii 1 1/2 hours
Total imaging time 8 hours
Hubble Palette Version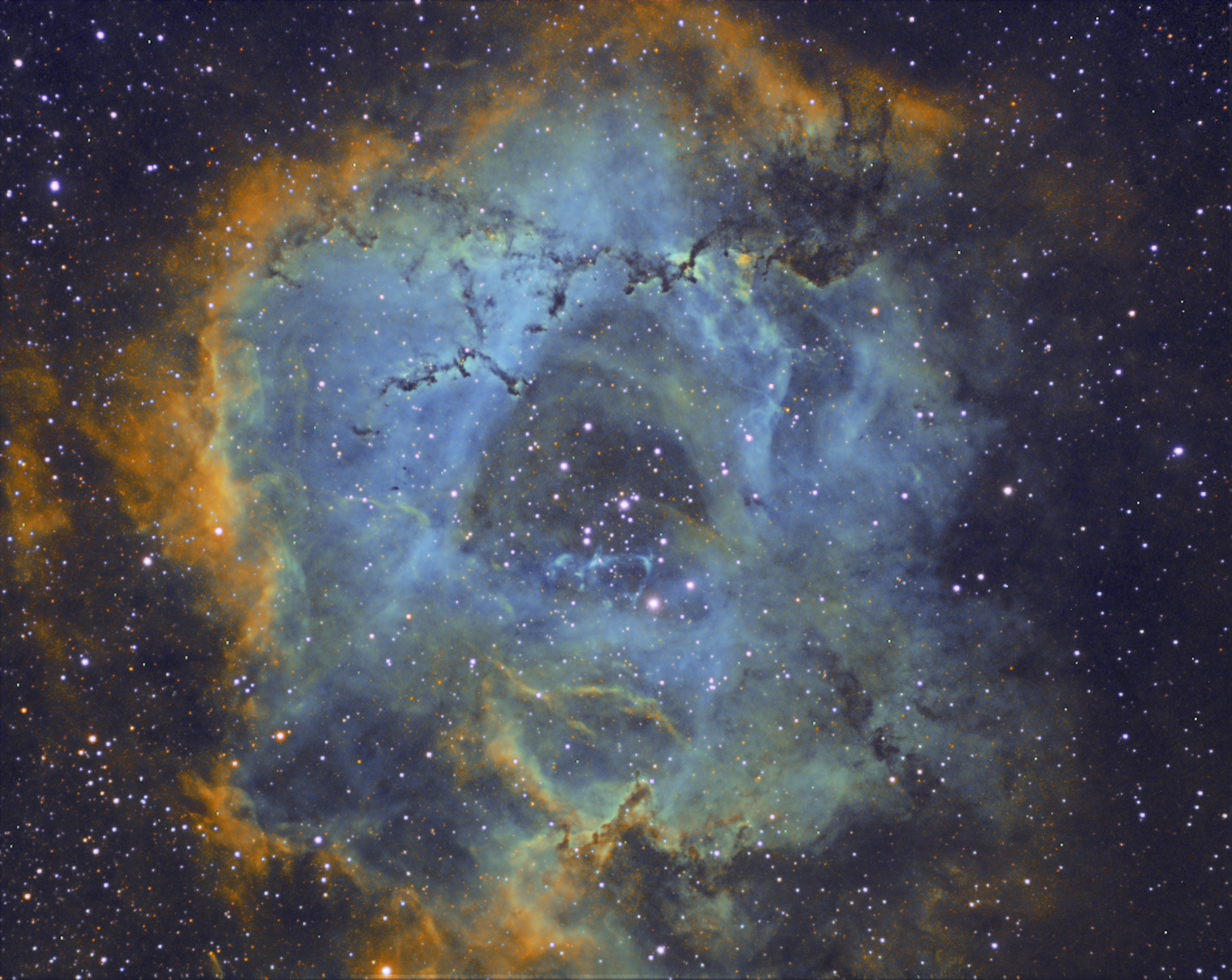 HOS Version
Hi, you are viewing as a guest, You can only see this first post in this topic. if you sign up you get access to other goodies you can't even see as a guest, including video tutorials on imaging and processing, scope modifications and even member discounts on gear!
So, give us a try, what have you got to lose! Oh, and if you stay, when you reach 50 posts you get access to MORE goodies! What are you waiting for!