First ever post in imaging planetary.
I hope you don't expect to see an amazing image of Uranus with amazing planetary detail?
While I was just checking the flattener spacing on the Megrez 72 by imaging any random star field I noticed Uranus was nearby so I thought heck, I'll include it in the fov and repeat the same process next month to see how it's progressed across the frame, exciting eh?
Well here's the first one, sit tight and wait for the second one coming to you soon
Just an idea of size, frame is 3x2 deg and Uranus is middle bottom dead centre.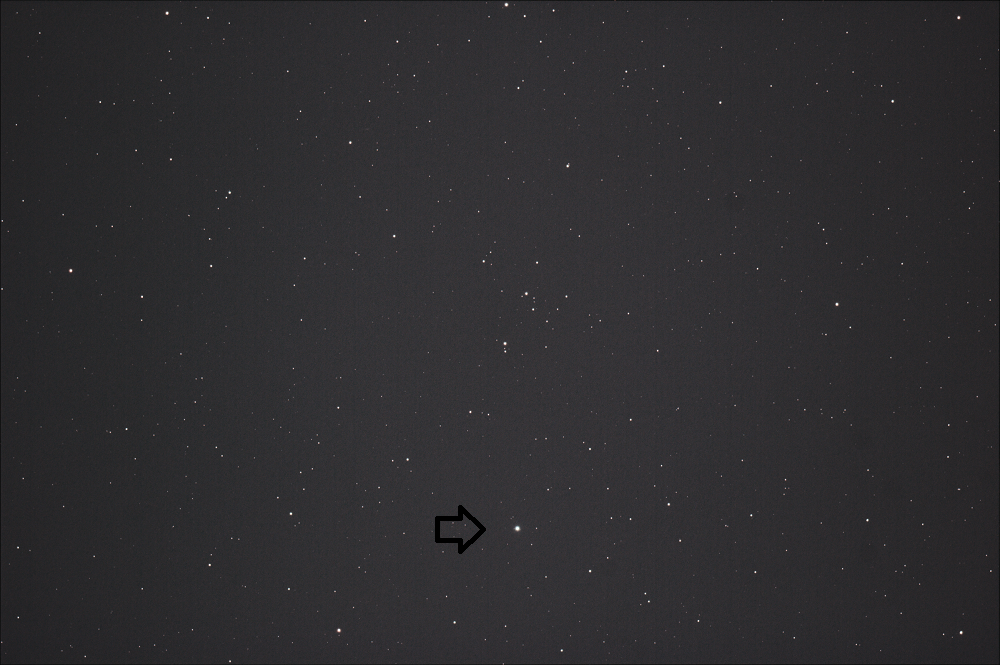 and the spacing turned out to be pretty good too
Interesting to think that this planet was unknown until it's discovery in 1781 by William Herschel and now we can set up in our backyard and find it immediately, isn't that incredible ?
Even more incredible is the discovery of Neptune, done purely by mathematics based on the unpredictable motion of Uranus caused by the gravitational effect of a body further out in the solar system, great great minds of the time
Hi, you are viewing as a guest, You can only see this first post in this topic. if you sign up you get access to other goodies you can't even see as a guest, including video tutorials on imaging and processing, scope modifications and even member discounts on gear!
So, give us a try, what have you got to lose! Oh, and if you stay, when you reach 50 posts you get access to MORE goodies! What are you waiting for!