It has been interesting to see the great widefield shots in this section so I thought I would have a go at it. The problem is I dont have a DSLR Camera but I do have a QHY8L. To connect a typical canon lens to the camera I purchased a Geoptic adapter from Bern at Modern Astronomy he gave me a good price at the IAS.
I also needed a canon lens so a bought a low cost second hand 28-80mm F3.5-5.6 lens just to try the the combination out. Here is the camera-adapter-lens setup. The spacing required from the back of the lens mount to the chip is 45mm for the canon lens. The QHY8L has a spacing of 20mm from the chip to the front of the T thread and the Geoptic adapter is 19mm thick so a 6mm spacer is needed to get the correct spacing.I used the tilt ring which was supplied with the camera it looked to give about 4-5mm so maybe the 1-2mm remaining can be taken up by adjusting the lens focus.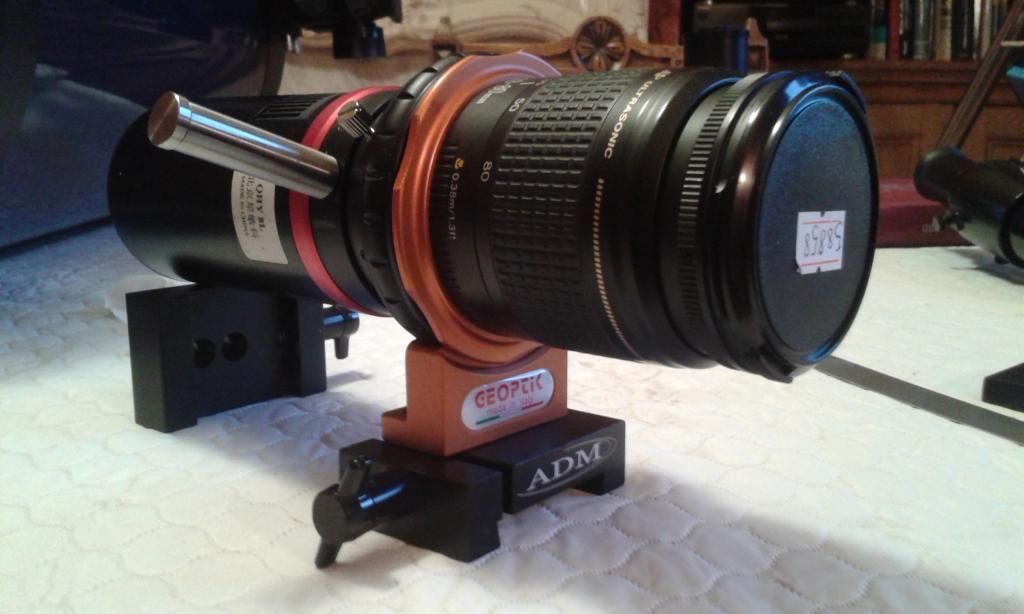 Observing around the summer solstice is not easy with a one-shot colour camera but I just wanted to see if the combination works without too much viegnetting (how do you spell that ?), distortion and that the system could be brought to focus. I mounted the camera on my NEQ6 mount and set up a rough and ready polar alignment and no guiding. To my surprise the combination seems to work and here is my first QHY8L widefield image showing the constellation of Cygnus last night. This is a single sub at F3.5, 28mm and 60sec sub taken using Nebulosity3 with no further processing just for proof of principle.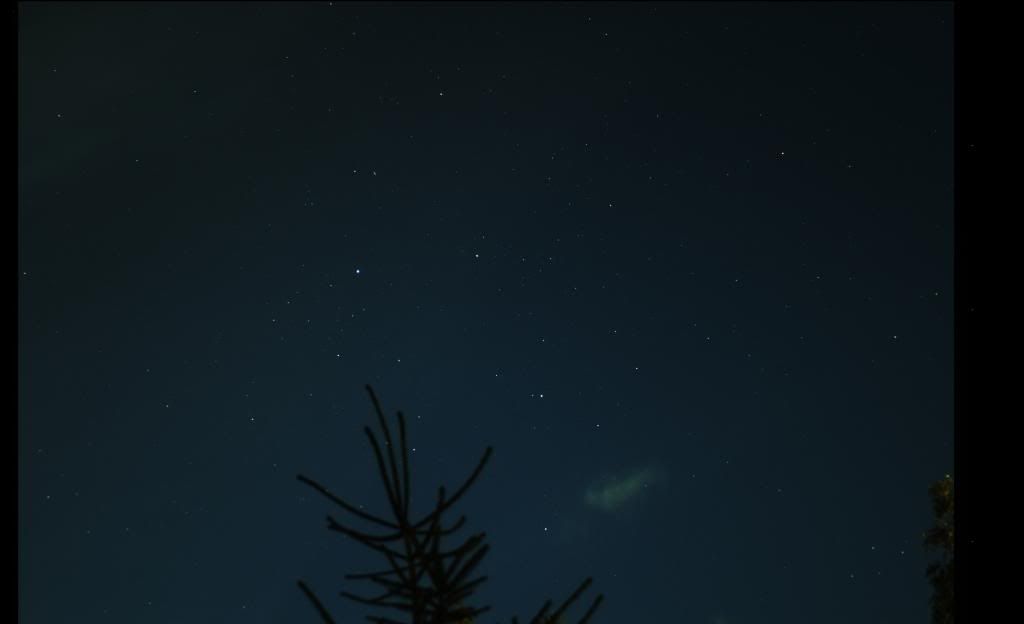 Will try some more when the sky darkens later in the year
jjb
Hi, you are viewing as a guest, You can only see this first post in this topic. if you sign up you get access to other goodies you can't even see as a guest, including video tutorials on imaging and processing, scope modifications and even member discounts on gear!
So, give us a try, what have you got to lose! Oh, and if you stay, when you reach 50 posts you get access to MORE goodies! What are you waiting for!