Astronomical Society of Haringey
Posted:
Thu Mar 31, 2016 11:11 am
The Astronomical Society of Haringey (ASH) is based in North London and is a Society that has a wide ranges of interests - spaceflight, astronomy, science fiction and all associated technology
The Astronomical Society of Haringey was born out of an idea by the Society's founder, and President, Fred Clarke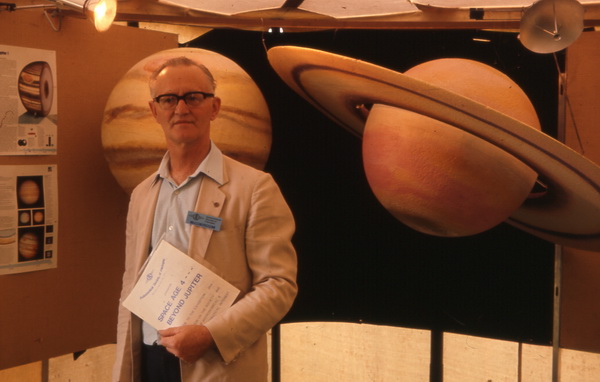 In 1970 he devised a Space Age Exhibition held at the Arts Centre in Wood Green. One of the guests was the The Sky at Night presenter, the astronomer Patrick Moore, later Sir Patrick, who commented that there, seemed to be such an interest in the area for space and astronomy that a society ought to be formed to represent this interest.
(The photo above shows Fred at the fourth Space Age show in 1973)
So it was and the inaugural meeting was held in 1972 with Fred Clarke's brother, the visionary writer Arthur C. Clarke giving the talk. He was also invited to become Patron of the newly-formed Society.
Find us at
http://ashastro.co.uk/index.html
or on Facebook
https://www.facebook.com/groups/ASHastro/