Looks like this will be the setup I will finally settle for.
On the left Williams Optics Megrez 72ED with TS flattener hooked up to ZWO1600MM and ZWO manual filter wheel holding ZWO lrgb filters and Baader Ha filter.
On the right Opticstar 90 hooked up to the trusty (
) Synguider.
Sorry about all the wires ROger, I do tidy them up before imaging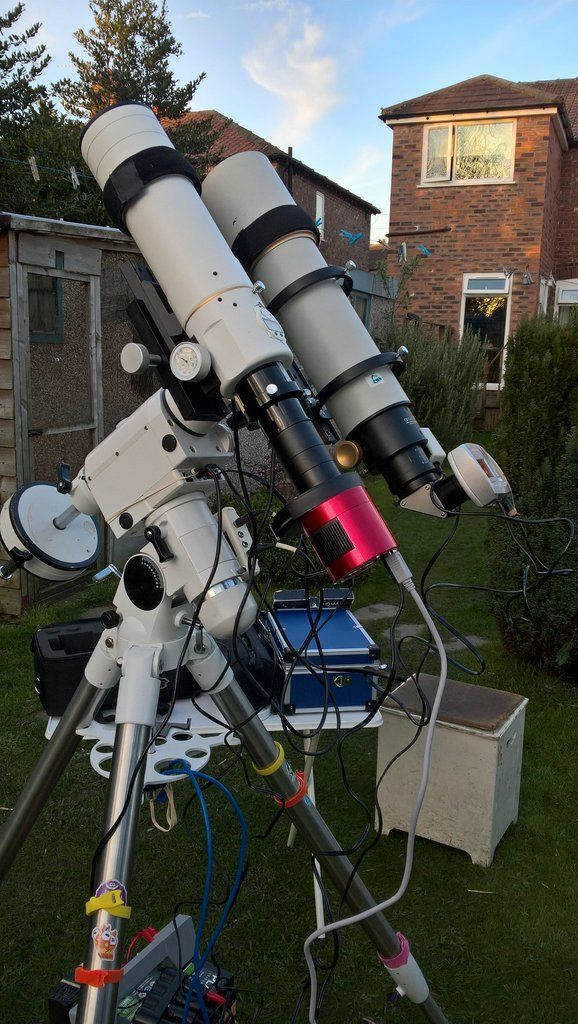 Hi, you are viewing as a guest, You can only see this first post in this topic. if you sign up you get access to other goodies you can't even see as a guest, including video tutorials on imaging and processing, scope modifications and even member discounts on gear!
So, give us a try, what have you got to lose! Oh, and if you stay, when you reach 50 posts you get access to MORE goodies! What are you waiting for!