Shot this one frame last night from my driveway with my DSLR. 20 sec exposure ISO 3200 with 14mm F/2.8 Nikon 750. Kept it at 20 seconds to insure star trails were not a problem.
I move out from the city to some really great sky for viewing.
This is the first time I have seen the Milky Way this bright and to be able to get a shot with one image.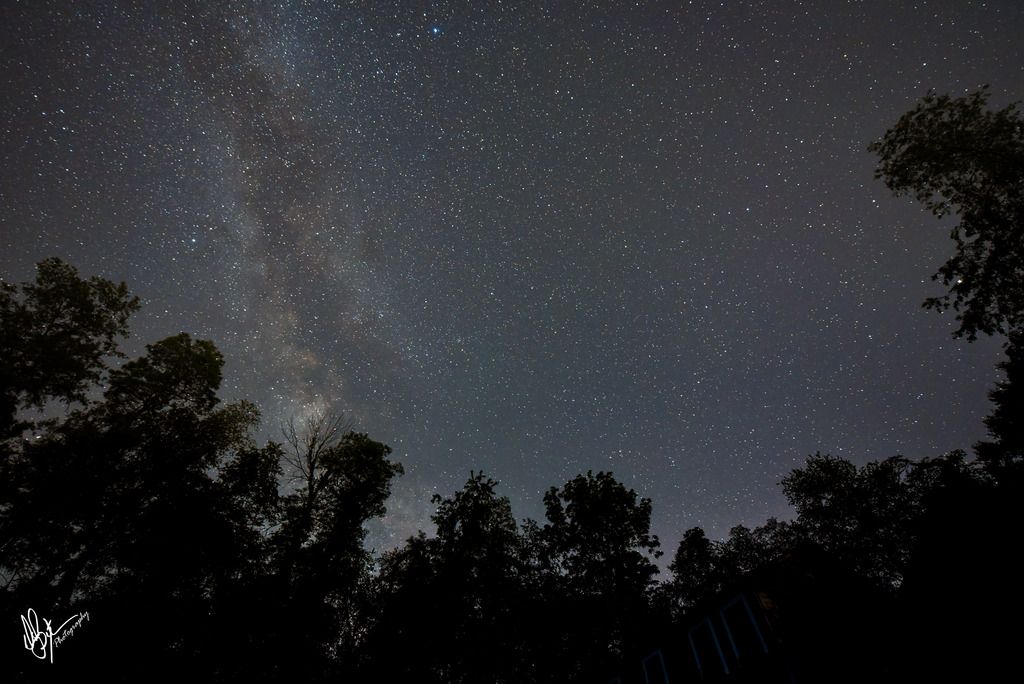 Hi, you are viewing as a guest, You can only see this first post in this topic. if you sign up you get access to other goodies you can't even see as a guest, including video tutorials on imaging and processing, scope modifications and even member discounts on gear!
So, give us a try, what have you got to lose! Oh, and if you stay, when you reach 50 posts you get access to MORE goodies! What are you waiting for!