Hello all,
It's some time since a posted anything. After a damp and cold summer autumn has arrived with some clear and dark nights. The North American and Pelican Nebulas where positioned nicely in my narrow field of view. Since it was Monday night all neighbors where fast asleep so no lamp lights disturbing. I've told my wife (retired flight hostess) that getting the system going is like starting a Jumbo jet. After some month without imaging we are luckily not flying because would have had multi crashes.
NCR 7000 36x120s 800 asa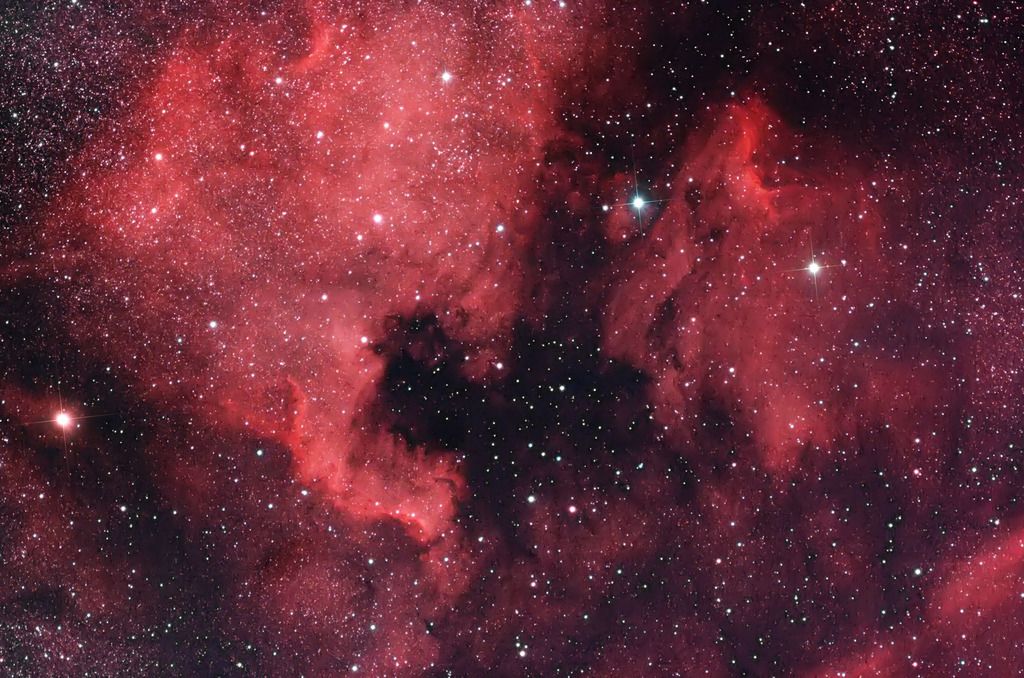 Cheers
Hi, you are viewing as a guest, You can only see this first post in this topic. if you sign up you get access to other goodies you can't even see as a guest, including video tutorials on imaging and processing, scope modifications and even member discounts on gear!
So, give us a try, what have you got to lose! Oh, and if you stay, when you reach 50 posts you get access to MORE goodies! What are you waiting for!