Hi Guys,
I have had a couple of emails regarding problems making the SPC900 work with a Lightbridge telescope. seems the limit to downward travel with the standard 2" focuser adapter is prohibiting prime focus with the SPC900 I have this quick solution I have come up with that seems to work. I imagine it will work with other Dobsonian reflectors as well, although I have not tried it on the 16" version
Picture #1 is my just arrived Phillips SPC900 LX imager. Mine has the USB convertor integrated into the case, I assume others' may be the same, or a little different. But in any case, you can see a new 2" nose piece attached to the front of the imager with a cap over it.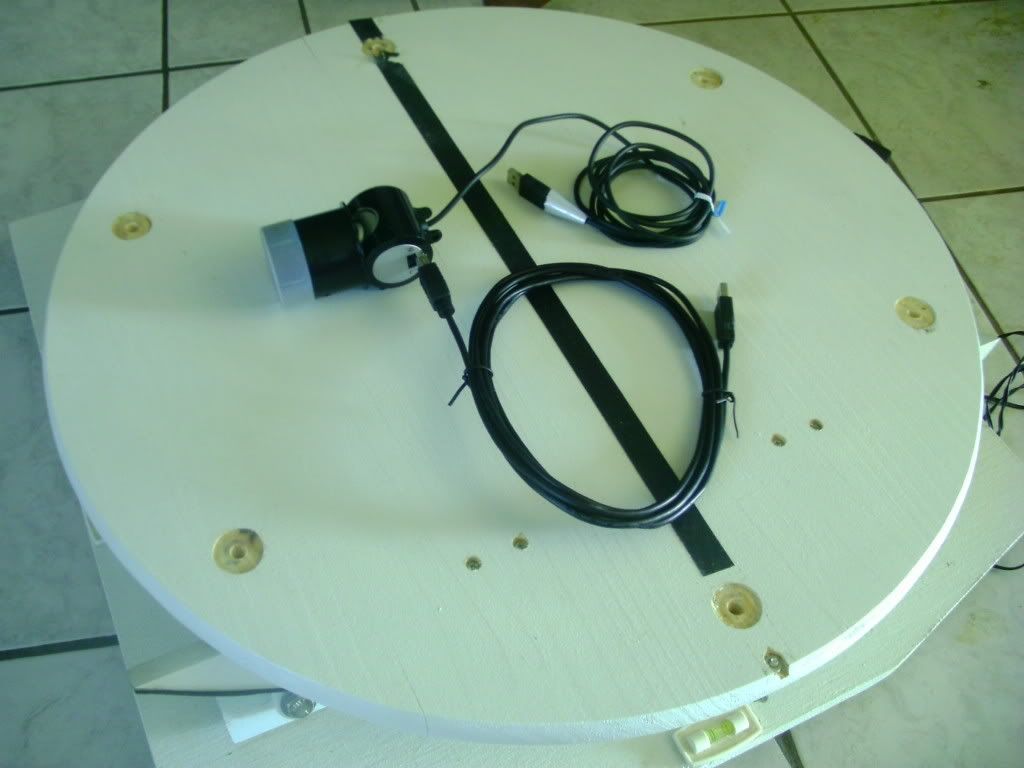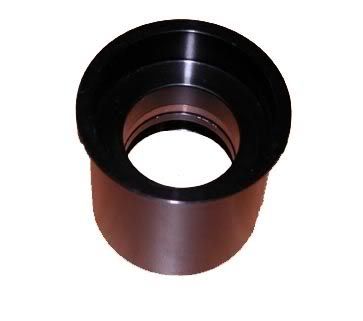 I installed the camera and initialized it for the first time, trying both short and lond exposure settings per Dion's tutorial, and all works smoothly.
I tested a rough focus on mountains about 10 miles away from here. The picture is very bad because we have a lot of haze today, but I was able to achieve focus no problem. Now I realize this is probably not infinite focus, But I think this may still work:
The next picture is the SPC900 installed to the 2" focuser with the adapter nose piece added on. This is at focus on the mountain 10 miles away,
and if you notice, I still have almost 3/4 inches (almost 19mm) downward travel. So I believe this would still be more than enough downward travel to get objects at infinite focus...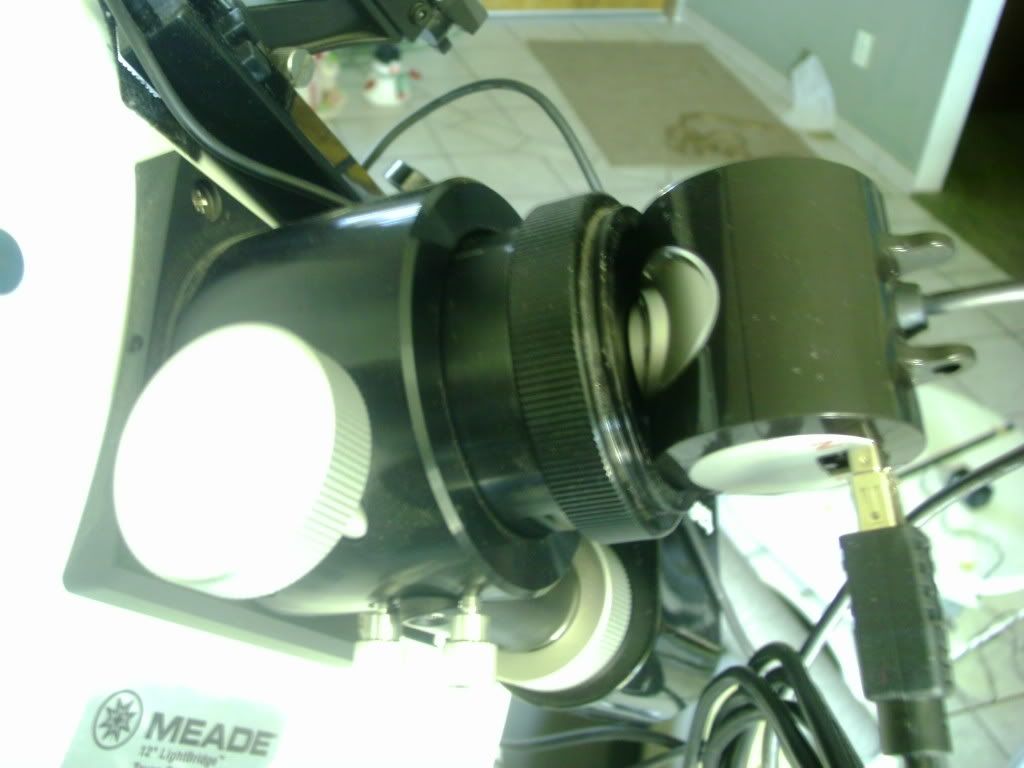 The adapter is attached to the SPC900 via setscrew... and is a great little item to have. It has only a 1mm flange, and the 1.25" socket is recessed pretty far down there.. so even better with focal reducers and the like for other applications.
You can purchase this item here:
http://www.optcorp.com/product.aspx?pid=3561
Edit: a domestic alternative to avoid high shipping charges:
http://www.ebay.co.uk/itm/Blue-Fireball ... 19c7802e1c
Note: you will want to remove the thumbscrew and replace it with a set screw so it will fit into the focuser tube probably the hardware store has this at a few pence.
I will test it out this week and see how it all works out. but this seems to work great
Cheers!
Hi, you are viewing as a guest, You can only see this first post in this topic. if you sign up you get access to other goodies you can't even see as a guest, including video tutorials on imaging and processing, scope modifications and even member discounts on gear!
So, give us a try, what have you got to lose! Oh, and if you stay, when you reach 50 posts you get access to MORE goodies! What are you waiting for!