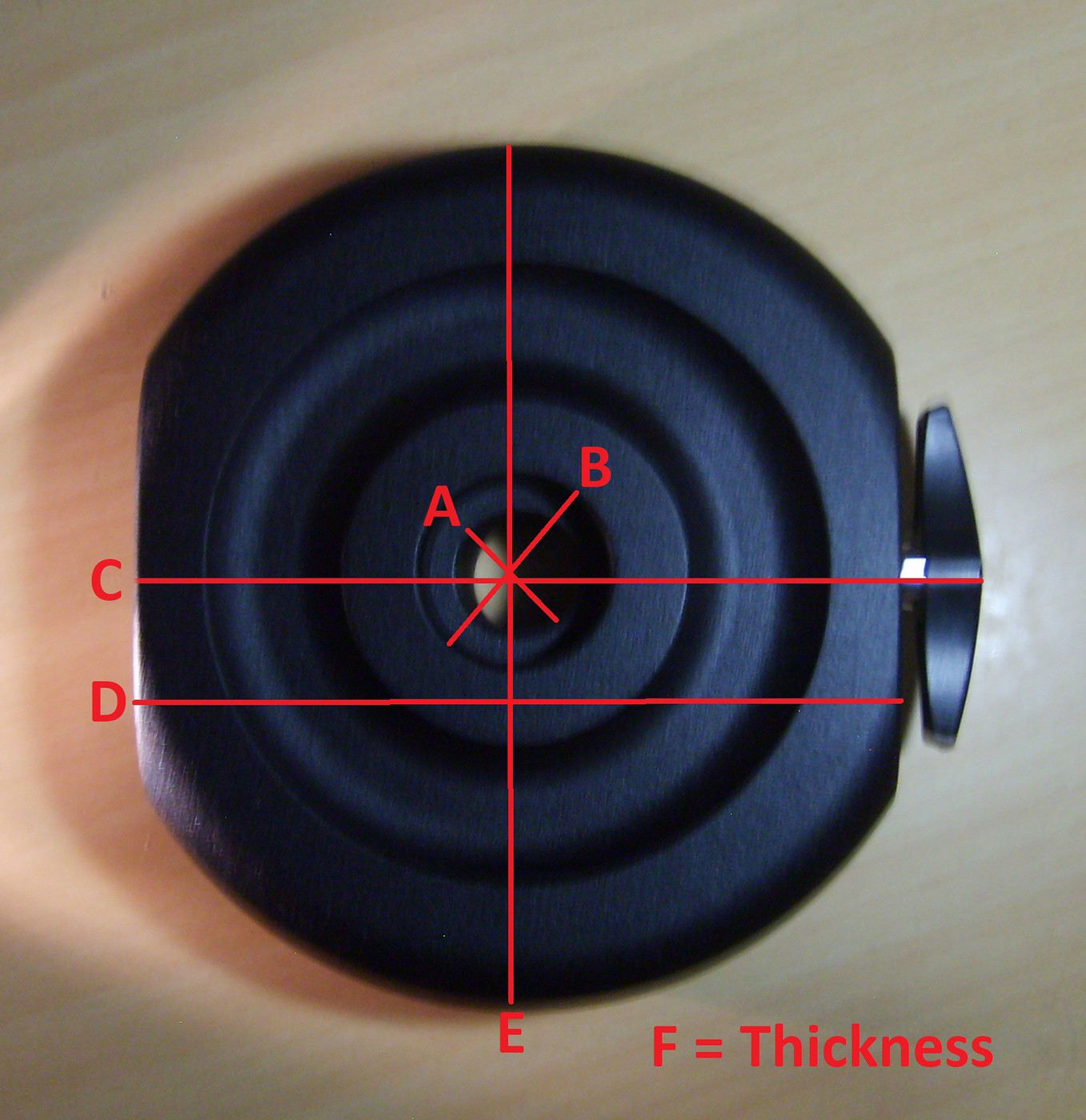 Well, as I said before, the two counterweights which came with my CG-4 mount (7 lb. & 4 lb.) are not enough to balance the 8" SCT, when I add on the weight of my Canon 1100D camera and other accessories. So, I got an extra counterweight which is designed for the Celestron Advanced VX mount. This counterweight weighs 11 lbs. Or, maybe 12 lbs. The "official" Celestron box it came in has "5.5 kg" printed on it, which is just over 12 pounds. I don't have a scale suitable for actually determining the weight, so I'll just have to guess from the two English measures quoted online for this counterweight, and the one Metric measure. Someday, I'll try to get access to a proper scale, and weigh it myself. So combined with the 4 lb. counterweight it should be more than adequate to balance everything. This counterweight was delivered to me a couple of days ago. The Secretary will disavow any knowledge concerning the rumors of a King's ransom being paid for this counterweight's safe delivery...
I thought it would be nice to post the major dimensions of this counterweight. So, in accordance with the letters found on the photo:
A = 21 mm
B = 31 mm
C = 145 mm (Measured with threaded lock rod in set position)
D = 127 mm
E = 148 mm
As for the thickness, F, there are really two important thicknesses to consider. Ummm… not so much stress on the word "important", here!
First is the overall thickness, which is 47 mm. The second is the thickness measured along the portion of the central hole which is in contact with the counterweight shaft. This distance is 35 mm. So, the depth of the countersunk hole widening which allows for the counterweight to be extended beyond the end of the counterweight bar, stopped by the safety bolt on the end, is 12 mm.
The measurements A and B are accurate to within 1/2 mm, as measured using a small pocket caliper. The other measurements should be accurate to within about 1 mm, given the difficulty of measuring these distances without a large caliper, using only a ruler. Rounded edges, and all that…
Hi, you are viewing as a guest, You can only see this first post in this topic. if you sign up you get access to other goodies you can't even see as a guest, including video tutorials on imaging and processing, scope modifications and even member discounts on gear!
So, give us a try, what have you got to lose! Oh, and if you stay, when you reach 50 posts you get access to MORE goodies! What are you waiting for!