I've acquired three 62° SvBony Aspheric eyepieces. These EP's are very cheap at £13 ~ 14 apiece, the housings are plastic with aluminium drawtubes equipped with undercuts.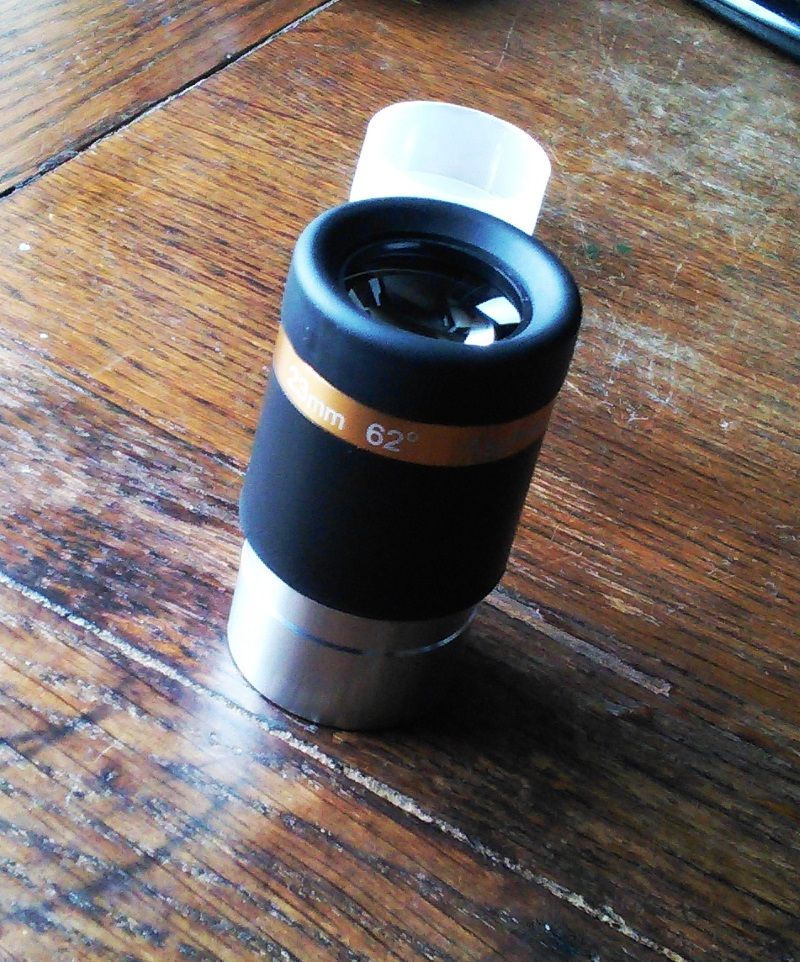 The drawtube baffling looks well done. There are three in the series: 4mm, 10mm and 23mm. I believe these have been marketed as 'Vite' and possibly 'Celestron' in the past. I have the 23mm and a pair of the 10mm.
I observed Saturn with the 23mm in an Orion 90mm Maksutov. At about 54x Saturn was very bright and sharp. I doubled the magnification with a Barlow and it was still very bright, sharp and clear. I could perceive some detail including the Cassini Division. Eye placement needed to be fairly close and any sudden vertical or lateral movement would produce blackouts. The 23mm Aspheric held its own compared to a 25mm Astro Hutech orthoscopic that cost several times as much. Apparently the eye lens is some plastic or polymer material.
I've swapped the drawtubes in the 10mm pair from a pair of 25mm Sky-Watcher MA eyepieces. Although I've had to invert the MA drawtubes to fit the Aspheric plastic housing. This drawtube change is to ease extraction from my binoviewer dioptres which have compression rings.
I don't know how long these 'plastic fantastics' will last but they give remarkably bright, sharp and contrasted views for a very cheap price.
Hi, you are viewing as a guest, You can only see this first post in this topic. if you sign up you get access to other goodies you can't even see as a guest, including video tutorials on imaging and processing, scope modifications and even member discounts on gear!
So, give us a try, what have you got to lose! Oh, and if you stay, when you reach 50 posts you get access to MORE goodies! What are you waiting for!