Got my hairy paws on a Star Adventurer kit the other week, and quite surprisingly, the skies cleared yesterday.
Only managed 36 mins before the craptacular powerbank froze, but with some hamfisted bludgeoning in PS Elements it's actually starting to look decent.
Things I'll be needing in the near future: a more reliable power source for this rather nifty device, and a set of Bahtinov masks for lenses and scopes (focus is slighly off here).
12x3 mins, ISO 800.
Modded EOS 600D with baader filter and Astronomik CLS.
Tamron 70-300 f4-5,6 @ 70 mm and f4.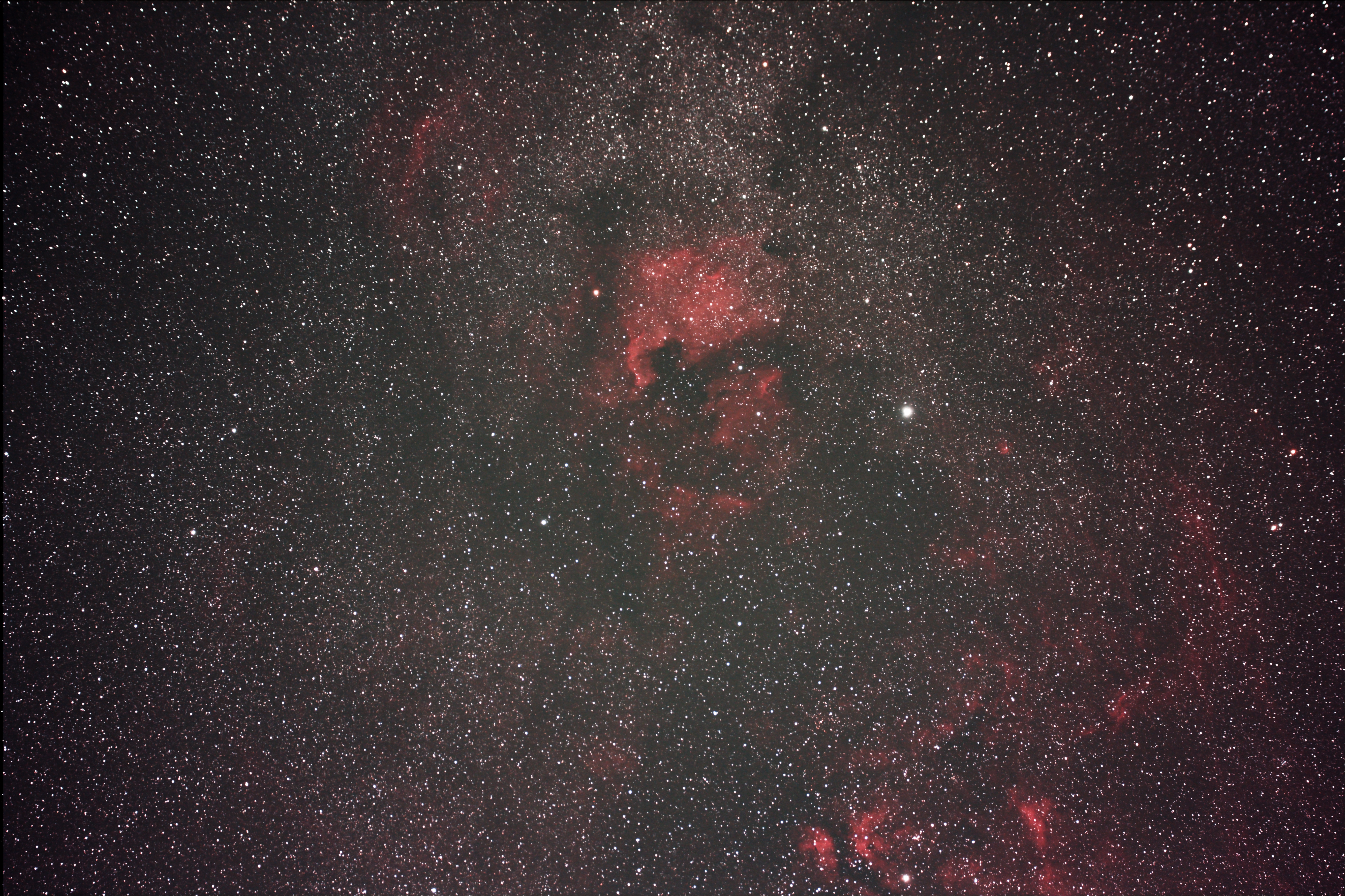 Hi, you are viewing as a guest, You can only see this first post in this topic. if you sign up you get access to other goodies you can't even see as a guest, including video tutorials on imaging and processing, scope modifications and even member discounts on gear!
So, give us a try, what have you got to lose! Oh, and if you stay, when you reach 50 posts you get access to MORE goodies! What are you waiting for!