BBC claimed a nice 4hrs of clear skies last night. Here's the 90 minutes gleaned
bad BBC. To be fair I did loose an hour after I forgot to flick the switch on the plug socket me puter was plugged into. That took an hour to sort out as to save battery life the lappy started turning off programmes. EQMOD doesn't like that one bit. My turn
Still I got 6x600s in Ha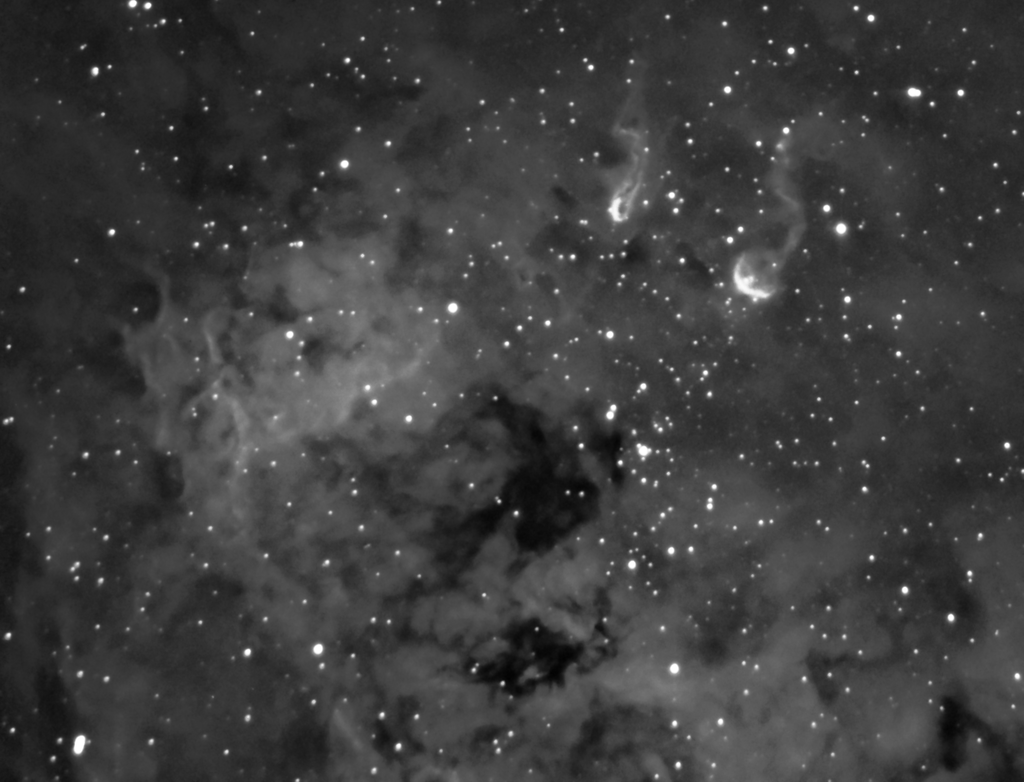 Managed to enhance this with 2x600s in OIII, and 1 yes 1 600s SII. The plan was of course to get 4 hours worth. Here's the little data turned into a HSO image in PS CS2.
and my Ha-SHO attempt
Finally JulianR came round to give me a Pixinsight lesson and with the same little data produced this Mona Lisa. The Tadpole Nebula in Ha a little OIII and a smidge of SII.
Hi, you are viewing as a guest, You can only see this first post in this topic. if you sign up you get access to other goodies you can't even see as a guest, including video tutorials on imaging and processing, scope modifications and even member discounts on gear!
So, give us a try, what have you got to lose! Oh, and if you stay, when you reach 50 posts you get access to MORE goodies! What are you waiting for!