Because i am still learning, i post Saturn image in small size due to many issues of processing, one day i will post a better result, sorry for that, just still testing my new scope for first or this second time and also the Barlow and new with the camera too, i just didn't use ADC yet which is still in the box, will try to learn about it from all links i found about it sooner or later.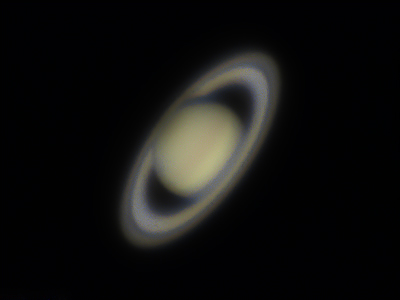 Skywatcher Skymax 180mm F15 Maksutov on Skywatcher AZ-EQ6, ZWO ASI385MC, TeleVue 3X, Sharpcap >AutoStakkert 2 > Photoshop CC
Here is a link or 2 of this image unprocessed, just out of Autostakkert, would like to see if they can be processed for better results than what i did.
https://www.dropbox.com/s/ngwaqm2xwb8if9f/04_54_20_g4_ap1_conv.tif?dl=0
https://www.dropbox.com/s/6zz9rm2wvmrgjuq/04_54_20_g4_ap65_conv.tif?dl=0
But if you want the original, then here is the link to 3 videos including one of the above image.
https://mega.nz/#!h7YmwTzT!0ijlkilY32uMwjmq4AGGeLAt9-qSC0TMWyAKIQNyF8U
Hi, you are viewing as a guest, You can only see this first post in this topic. if you sign up you get access to other goodies you can't even see as a guest, including video tutorials on imaging and processing, scope modifications and even member discounts on gear!
So, give us a try, what have you got to lose! Oh, and if you stay, when you reach 50 posts you get access to MORE goodies! What are you waiting for!