Being new to Astro Imaging I have discovered so many thing not associated with terrestrial imaging. Focus seems to be my main issue. I did this with RGB with a ZWO 120 mm-s First time using it. RC-6 90 sec each filter. Seeing was marginal with issues from the fires in Canada. Was surprised to see the shadow of Callisto and Io in the front. Not bad.
Was really unsure if I need to adjust each exposure based on the filter used. These were all the same exposure. Used AutoStakker2 and registax with photoshop to blend the RGB. Next time I will get l's.
Still my best attempt yet. Cant wait to try again.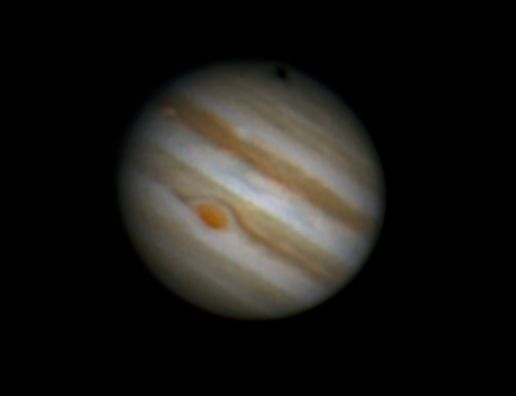 Hi, you are viewing as a guest, You can only see this first post in this topic. if you sign up you get access to other goodies you can't even see as a guest, including video tutorials on imaging and processing, scope modifications and even member discounts on gear!
So, give us a try, what have you got to lose! Oh, and if you stay, when you reach 50 posts you get access to MORE goodies! What are you waiting for!