An 11 day old moon puts the crater Gassendi right on the terminator and so in a good position to get some nicely illuminated images. I set up last night with my 100mm f13 achromat from Moonraker Telescopes. The scope was set up on a manually controlled alt-az mount (skytee-2). Images were captured with DMK camera as the image rapidly move across the small sensor chip from one side to the other. With this movement I could record about 1000 frames at 60fps.
This first image was taken using a 742nm filter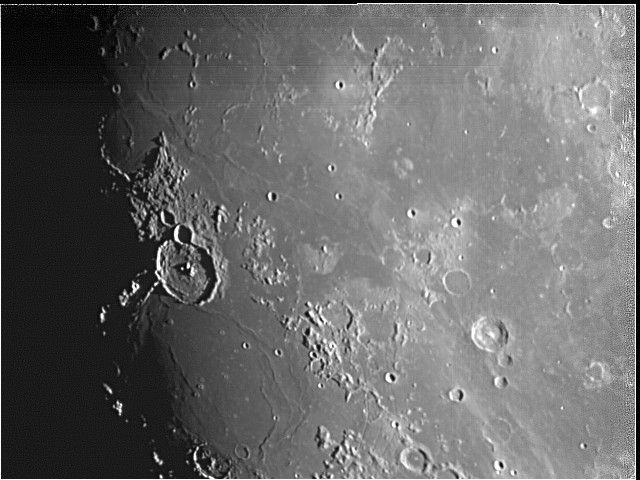 This next image is taken with with ir block filter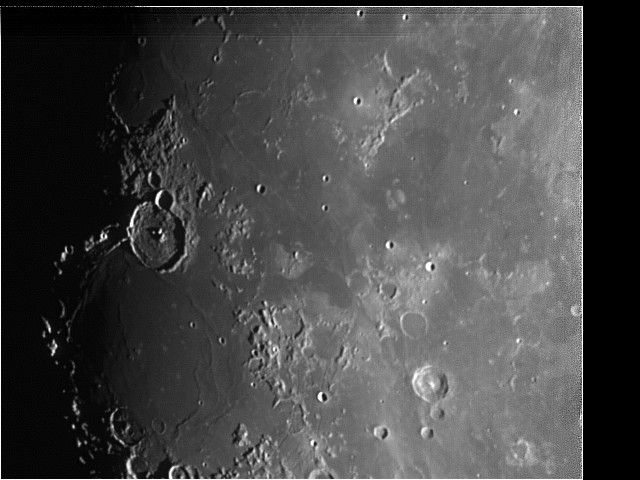 Both images are 300/1000 frames stacked and processed in R6
Im not too sure that the 742nm filter has improved the image much. The image rotation seen between the two images is a result of the use of an alt az mount and a time difference of about 1hr between images.
JJB
Hi, you are viewing as a guest, You can only see this first post in this topic. if you sign up you get access to other goodies you can't even see as a guest, including video tutorials on imaging and processing, scope modifications and even member discounts on gear!
So, give us a try, what have you got to lose! Oh, and if you stay, when you reach 50 posts you get access to MORE goodies! What are you waiting for!