Very interesting:
This second interstellar object was first spotted by an amateur astronomer with a self made scope!
Somewhere i spotted the info, that his scope was something like 65cm aperture! Quite big for amateur level? :D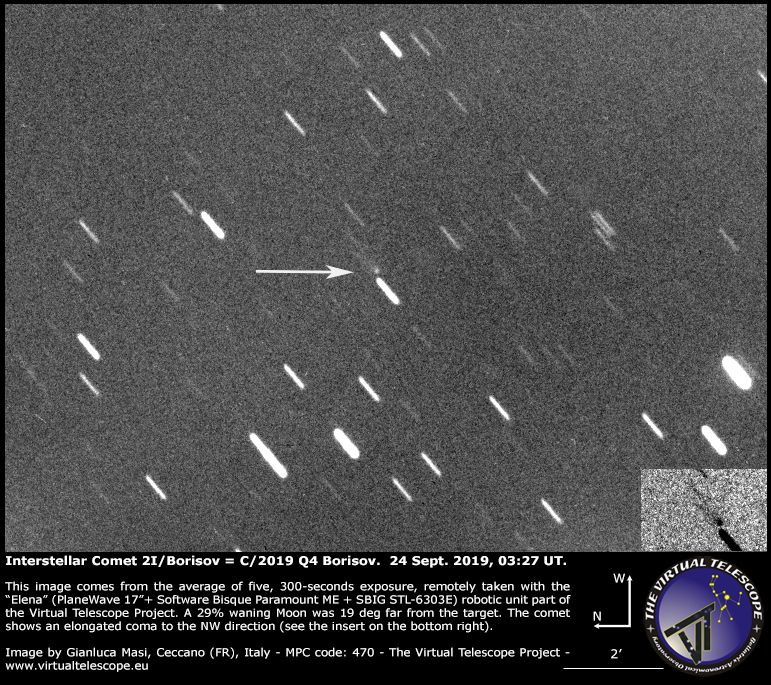 https://www.space.com/interstellar-comet-borisov-officially-from-beyond-solar-system.html
I hope the long time we can examine it, will reveal a lot of information about the origins of distant exo solar systems.
Greetings
Chris
Gesendet von meinem LG-H870 mit Tapatalk
Hi, you are viewing as a guest, You can only see this first post in this topic. if you sign up you get access to other goodies you can't even see as a guest, including video tutorials on imaging and processing, scope modifications and even member discounts on gear!
So, give us a try, what have you got to lose! Oh, and if you stay, when you reach 50 posts you get access to MORE goodies! What are you waiting for!